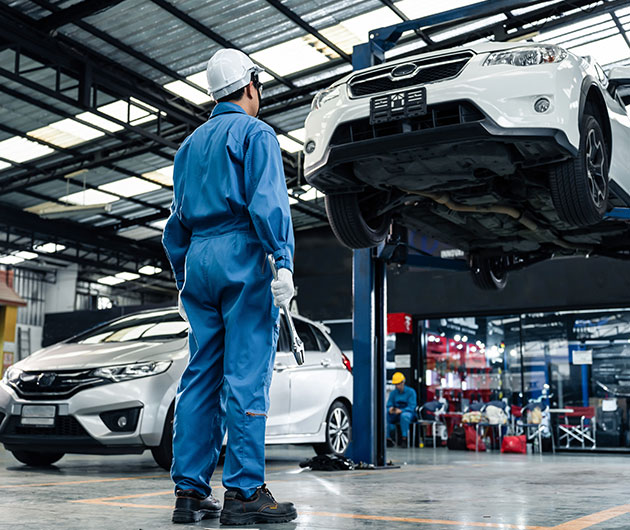 Garage
Liability
Garagekeepers Coverage (Garagekeepers Legal Liability)
Garage liability covers non-employee injuries at your business location, as well as liability exposures arising from shop operations. Garagekeepers coverage is for property damage to vehicles while in your possession, or "care, custody, and control". This includes damages that incur while an employee test drives the vehicle.
Garage and Dealership coverages:
Dealers Open Lot (Physical Damage)- coverage is for damages to a vehicle while in the dealer's inventory (vehicles owned by you).
Broadened Coverage- includes coverages such as personal advertising and injury, damage to rented premises and additional insureds.
Medical Payments- covers medical expenses when an injury occurs at your location.
Auto Medical Payments- Covers medical expenses when the bodily injury occurs while the insured is occupying an auto or occurs to a pedestrian hit by an auto.
Uninsured/Underinsured Motorist- provides compensatory damages to the insured (the damages must result from the ownership, maintenance, or use of an uninsured or underinsured motor vehicle).
Personal Injury Protection- covers all medical expenses, a percentage of work loss, and replacement services.
False Pretense- protects the dealer from unscrupulous sellers and buyers .
Federal Odometer Errors and Omissions- Covers the insureds liability resulting in the failure to comply with Title IV Odometer requirements.
Truth in Lending- This coverage applies to the insured's liability for damages because of error or omission resulting in failure to comply with the Truth In Lending Act of the Consumer Credit Protection Act (Public Law 90-513.86 Stat. 974).